Simplify The Complexity of Your Personal Injury Practice
Keep your team in sync and unlock more efficiency on your legal team with Filevine. From robust document management to AI-powered features to help reduce busy work, look no further for the complete solution that's customized for your team.
See Why Legal Teams Switch to Filevine
Your Complete Legal Tech Stack
Tired of having to switch between programs to manage your cases? With Filevine's personal injury case management software, you never have to leave the platform to manage your case load, whether it be communicating with your clients or uploading and editing documents. AI-assisted features help do your busy work, enabling you to focus on the work that matters.
Quick Summaries With AIFields
Using accuracy and security as its basis, AIFields helps you leave the busy work behind and win more cases. Summarize depositions, analyze and find inconsistencies in legal documents, identify outstanding tasks in email threads, and so much more – as quick as a few seconds.
Adaptable to Every Type of Law
Increase caseload without increasing overhead
Best-in-class information security tools to safeguard your data
Threaded tasks to effectively manage contract workflow
Collaborate with your entire team on projects & tasks from anywhere
Centralize all client communication with built-in texting & email
Collaboration
Keep Everyone on The Same Page
Filevine lets you communicate clearly without interrupting each others' workflows.
Automatic task assignments
Unified calendar
Collaborate on tasks in real-time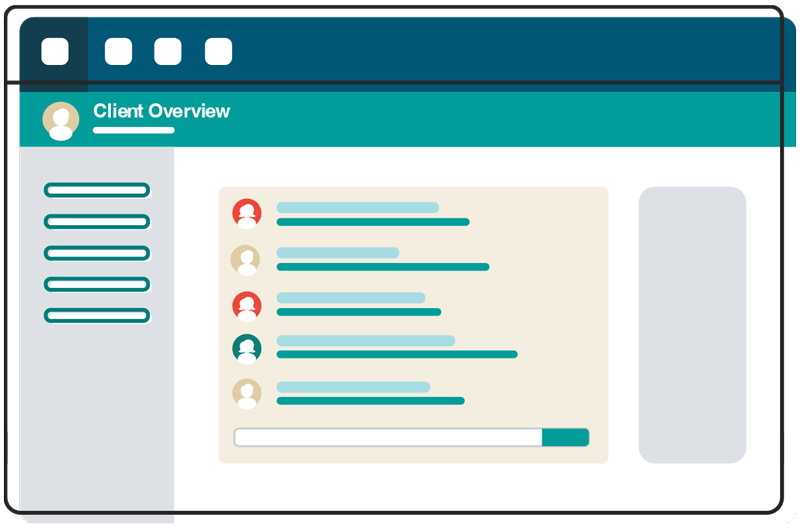 Client Communication
Never Miss a Conversation
Filevine becomes the central hub for all of your client information.
Texts and emails directly from the case file
Send and receive documents over text
Live activity feeds
Reporting
See What's Happening In Your Law Practice
Custom reports give you key insights into how your law firm is performing
Track case duration and billable hours
Improve employee productivity with audit reports
Graphs and visualizations to better understand your data
Security
We Work Hard to Keep Your Data Secure
Filevine's security practices meet SOC 2 Type II standards based on an independent audit
Robust, independent security assurance for our customers.
Meets compliance goals and company objectives.
Long-term platform maturity and cost savings.
Filevine is top rated for personal injury case management.
"Now if something happens, it doesn't matter where in the world I am—I can pull up the file immediately. When I return, I can quickly see everything that happened while I was gone. That's a pretty powerful thing to have"
David Teddy
"After spending 18 months comparing case management systems, my law firm began using Filevine about a year ago. I can honestly say Filevine has transformed the way our Firm operates for the better! One of the best aspects of Filevine is its ability to customize and automate nearly anything. I believe Filevine understands that by helping us maximize internal efficiencies, helping us deliver an excellent experience to our own clients, and helping us maximize Filevine's value to our firm that they're serious and committed to our success."
Tyler Ward
"It is night and day between my old system and Filevine. The old system was clunky and felt like a 1990s program. With Filevine, I can go in and update areas without having any developer knowledge. It is extremely easy to use."
Michael Brevda
"The biggest complaint clients have about personal injury attorneys is that they don't communicate. That's why we made communication the center of our practice.""
Ryan Sargent

Talk to one of our awesome reps and learn what we can do together