AI-Powered Document Storage Solution To Save You Time
Tired of clunky document storage? Choose a legal document software with 100% cloud-based storage and best-in-class collaboration tools. Leverage AI for quicker and more accurate document review. Request your free demo today.
See why legal teams switch to Filevine.
Your complete legal tech stack
With streamlined processes in place, Filevine helps you focus your time on what matters, while still meeting the demands of each client's case. With rigorous security standards, our cloud-based platform is reliable and secure so you don't have to worry about any confidential information being exposed or lost.
Quick Summaries With AIFields
Using accuracy and security as its basis, AIFields helps you leave the busy work behind and win more cases. Summarize depositions, analyze and find inconsistencies in legal documents, identify outstanding tasks in email threads, and so much more – as quick as a few seconds.
Adaptable to every type of law.
Increase caseload without increasing overhead
Best-in-class information security tools to safeguard your data
Threaded tasks to effectively manage contract workflow
Collaborate with your entire team on projects & tasks from anywhere
Centralize all client communication with built-in texting & email
Keep everyone on the same page
Filevine lets you communicate clearly without interrupting each others' workflows.
Automatic task assignments
Unified calendar
Collaborate on tasks in real-time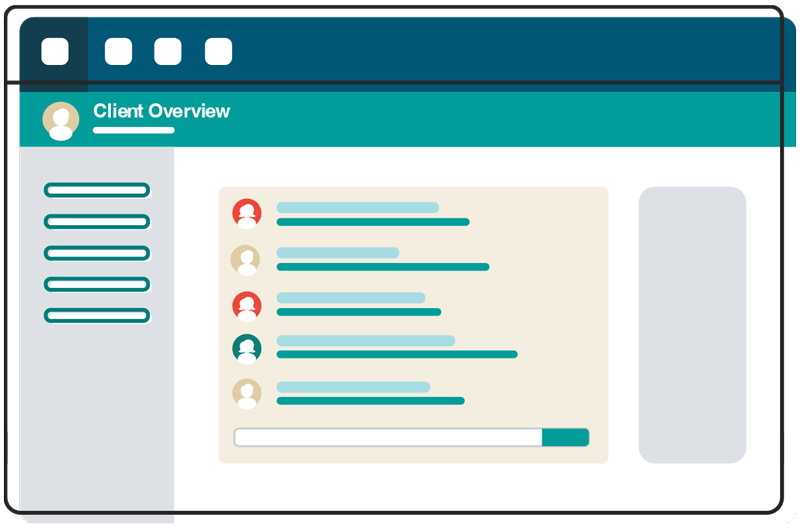 Never miss a conversation
Filevine becomes the central hub for all of your client information.
Texts and emails directly from the case file
Send and receive documents over text
Live activity feeds
See what's happening in your law practice
Custom reports give you key insights into how your law firm is performing
Real-time, custom reporting
Check for missing SOLs
Compare marketing expenses
We work hard to keep your data secure
Filevine's security practices meet Service Organization Control (SOC) 2 Type II standards based on an independent audit
Robust, independent security assurance for our customers.
Meets compliance goals and company objectives.
Long-term platform maturity and cost savings.
Filevine is top rated for legal document management.
Read what our customers have to say ›
"I've been practicing for ten years. I've demoed every single case management system out there. Filevine's system is better organized than any of them."
Ryan Sargent

"We can meet with our clients anywhere. We connect to Filevine on our tablets, so I can be on the road, meet with my client, and have access to their entire file right there. I can assign tasks and take notes anywhere. It's just so much more efficient."
Sam Tabibian
"Document generation is the single greatest time saver. I have designed my system so that intake can be performed, relevant documents generated (HITECHs, HIPAAs, contracts/referral contracts), and eSignatures obtained all from Filevine. We are able to send out contracts and get them signed, send out our HITECH request to providers, even draft and generate fact sheets, releases, authorizations, and short-form complaints—all using Filevine fields and document generation."
Amber Pang Parra
"The Docs+ feature and the OCR function are huge for me. The ability to highlight and annotate within the system itself and not go outside to another third-party application is a time-saving feature."
Josh Esplin
Talk to one of our awesome reps and learn what we can do together