New sexual harassment regulations are cropping up around the country. How can you ensure compliance?
The #MeToo Movement isn't stopping with Hollywood and headlines. It's seeping into legislation — and from there into the workloads of in-house counsel.
In the first month of 2018, state and federal legislators introduced over 80 bills aimed at fighting sexual harassment. Just a few weeks ago, Washington State turned four new #MeToo bills into law.
Much of this change focuses on the workplace.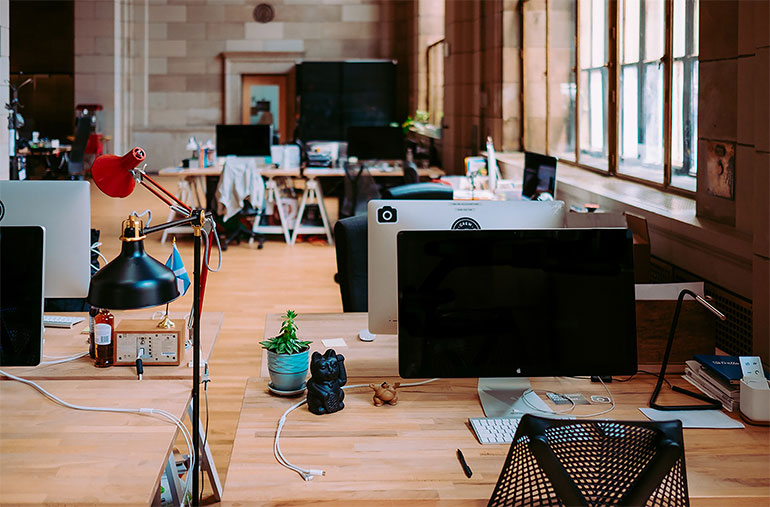 Take, for example, California's SB 396, recently signed into law. It expands the state's mandate of harassment prevention training for companies with more than 50 employees. These trainings now must cover gender identity, gender expression, and sexual orientation.
Under this new California law, every new supervisor needs two hours of training within the first six months of assuming their position, and two hours of training every two years thereafter. In-house counsel also needs to pay close attention to the attendant paperwork requirements to:
keep a list of the names of everyone who received training, along with the date of training, the type of training, and the name of the training provider.
keep sign-in sheets and certificates of attendance or completion.
if your training is on a computer, keep copies of all questions employees submit in writing, as well as responses.
if you use webinars, maintain a copy of the webinar and all written materials used by the trainer. Also record all written questions that employees submit during the webinar, along with any written responses or guidance provided by trainers.
Regulations like California's could spread to other states. Virginia is contemplating its own requirement for sexual harassment training for every employer with 15 or more employees.
And even in jurisdictions that aren't seeing new regulations, the heightened publicity of #MeToo is ramping up the enforcement of older rules and regulations. Agencies everywhere are reporting a dramatic uptick in harassment claims. And an inadequate response from companies puts them at risk for even greater damage to their reputations.
The result of all this?
Overwhelming anxiety around issues of compliance.
Even before the #MeToo movement, in-house legal teams were losing sleep over regulations. On top of existing financial rules and filings, in-house counsels are loaded down with Dodd-Frank and Affordable Care Act requirements. In the age of massive information hacks, new data protection regulations are adding their own burden to counsel.
The latest survey of in-house counsel finds that 2 of every 5 in-house attorneys cite compliance and regulation management as their top legal concern. A 2016 survey from the Association of Corporate Counsel (ACC) finds that the biggest worry for Chief Legal Officers is — overwhelmingly — compliance with regulations.
Veta T. Richardson, the president of the ACC, notes: "An astounding one-in-three general counsel told us that their companies have been targeted by regulators in the past two years, reflecting the additional risk companies are exposed to as they increase their cross-border work and face a wider range of government scrutiny."
Though the Trump Administration has promised relief from regulations, many analysts presume that the current trend will only continue. And that means organizations will risk even greater damage to their reputations — and their bottom lines — if they're caught without strong compliance systems.
Businesses are looking for a legal team that can manage the many tasks of compliance meticulously. They're looking for systems that will protect the company from being slammed with a lawsuit — and that will lay the groundwork for a strong defense of the institution if a rogue employee fails to comply.
So what does in-house counsel need to do the job?
In addition to all your legal brilliance, you need powerful practice management software.
At a bare minimum, your software should:
If your current system lacks any of these features, now is a good time to make the argument for an upgrade.
That's because the costs of failing to comply with regulations are growing astronomically. This is particularly clear in issues of data protection. A recent report by the Ponemon Institute (a research firm) and GlobalScape (a security company) found that the annual cost of non-compliance averages $14.8 million, which is up 45% since 2011. These expenses come from fines, penalties, settlement costs, as well as business disruption and productivity losses.
The cost of complying with data protection regulations has also risen to an average of $5.5 million (up 43% from 2011) — but non-compliance is still almost 3 times as expensive as doing the work to follow the regulations.
"In other words," concludes business journalist Razvan Muresan, "it makes good business sense to ensure compliance with all relevant regulations."
The stakes are high for in-house counsel. The workload of regulations is only growing. But there has also never been a better time to demonstrate your value to an organization. Under the growing threat of noncompliance, organizations are waking up to the fact that in-house counsel needs the right tools to do their jobs quickly and securely.