Since we launched in 2015, every Filevine client has helped us build toward our goal of perfecting case management software.
Without you, we wouldn't be where we are today. We haven't forgotten, and we think it's time to give back.
That's why we're launching our Filevine Influencers Program - because our clients are the best attorneys in the industry, and good work deserves big rewards.
Because the best deserve the best.

Yeah, we said rewards. And we mean it.

Filevine Influencer Rewards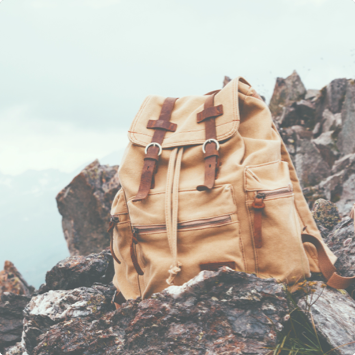 Ever had a bag? How about a bag o' swag? Receive a beautiful Filevine-branded tote bag packed with FV merchandise—like water bottles, hats, and t-shirts!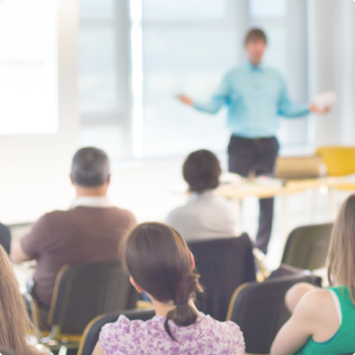 Let us fly out to your law firm for the day and give you a true Filevine experience, complete with catered lunch, on-site trainings, and more!
It's time to throw out that old beige monstrosity and switch to something a little more modern. Let us upgrade your office with state-of-the-art laptops, all-in-ones, and more.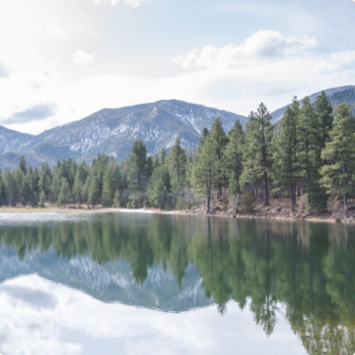 Enjoy an all-expenses-paid trip to Utah Valley, where you can experience Filevine's unique workplace culture and get to know our amazing team.
"Ascend the Mountain" - with a friend

Enjoy comped round-trip flights, luxury accomodations, and the beautiful sites of the host city of Legal X.
Legal X - The Influencer Experience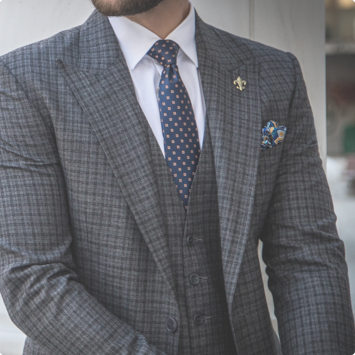 Nothing says "success" like a freshly tailored suit. Let us upgrade your executive wardrobe—for free! Don't worry, we'll favor your good side.

It took three of the sharpest minds in legal and tech to conceptualize and execute on Filevine's potential. After 25 qualified referrals, you'll have the chance to meet our founders Ryan Anderson, Nathan Morris, and Jim Blake. Learn more about how their respective skill-sets helped put Filevine on a trajectory for success from the very start, and enjoy some good eating while you're at it.

You've left the small pond behind, and now you're ready for a true VIP experience: an all-expenses paid vacation to Las Vegas, NV or Park City, UT.
Experience the Strip; fly a chopper over the Grand Canyon; tackle the desert in a dune buggy; enjoy the Vegas nightlife; or hike Mt. Charleston. Las Vegas remains a premiere destination for vacationers of all kinds, and for just 30 referrals, you can transform your Nevada experience into something truly legendary.
The sequel you didn't know you needed
The vast playground of Utah's Wasatch Mountain Range is home to some of the best ski resorts in the world. Whether you're more at home taking on the deep powder of the back-country, or easing into the routine of the bunny-hill, there's a resort in Utah for you—complete with luxury accommodations and airfare for just 30 referrals.
The nation's premiere outdoor destination

For every qualified referral you generate, your name will be entered once into our Legal X 2019 Raffle! Names will be announced at the event.
• Free yourself with a new pair of Airpods
• Command attention with a beautiful new Apple Watch
• Work faster (or binge harder) with a new iPad
• Complete your electronic toolkit with a new Macbook Pro
• Experience somewhere new with our lush Vacation Packages
All you have to do is help other lawyers and legal professionals discover Filevine. Introduce us to friends and colleagues who could benefit from our software. If they sign up, that's a new referral point in your pocket.
Once earned, a referral point never expires. Spend it right away on some shiny new swag, or save up your points for big ticket rewards.

The Premiere Legal Technology Event of Today
Our Legal X User Conference offers what no other event can: workshops, speeches, keynotes, and more, created by Filevine users, for Filevine users. Gain new insights into the power of your case management system; network with industry-leading attorneys; attend informative Filevine training courses; and leverage innovative strategies for the future of your law firm. You can also look forward to cutting loose with live music, great catering, and an open bar.
Hosted at various cities around the country, Legal X offers its attendees a chance to enjoy the host city and all it has to offer.
Gain new insights into your case management system through informative workshops, and learn innovative new strategies from industry-leading attorneys.

Enjoy the sites, sounds, cuisine, and culture of the Legal X host city.

Cut loose with live music, great catering, an open bar, and an amazing venue.
Words aren't enough. It takes action to become the nation's fastest-growing case management software.
Filevine is case management software developed by real attorneys with a heavy emphasis on productivity management in mind. Our unique and effective combination of workflow tools, customizable case structures, and a social media-inspired interface have helped make Filevine the fastest growing case management software in the nation. And we won't stop until running a law firm is as easy as technologically possible.





Become a Filevine Influencer
Register today for prizes, discounts, and more.
Note: this program is for Filevine clients only. If you're not a client, please contact referral@filevine.com
Frequently Asked Questions
What is the Influencer Program?
Filevine's Influencer Program is a way we can give back to our clients. We know you love Filevine as much as we do, and sometimes you end up spreading the word to your friends and colleagues. This program lets you turn those referrals into great rewards and bonuses, as well as putting you on the inside track for all things Filevine.
What's in it for me?
As a member of the Filevine Influencer Program, you gain access to exclusive benefits like:
Advance updates about all new product features and releases
Opportunities to beta-test new features
Free referral credits to spend on great prizes
Additional incentives for each qualifying referral
Legal X VIP treatment
Each qualifying referral gets you entered into the Grand Prize drawing that will be held at Legal X this year
and so much more!
Tell me about this raffle at Legal X
For each qualifying referral you send to Filevine, you get 1 entry for our raffle at Legal X 2019. We've got great prizes lined up, so sign up for our Influencer's Program to find out more about them. You don't want to miss out!
What's the catch?
There's no catch at all! Our clients deserve to know that they are valued and respected. This program gives you the inside scoop on all things Filevine, as well as providing a convenient channel to refer friends through if they want to become part of the Filevine family. Join the program to learn more about all the benefits available to you - there's just too many to list!
How do I join?
Joining is easy! Simply submit your info here and a Filevine team member will reach out to you to finish the sign-up process.
Is there a cost?
No way! This program is completely free and absolutely voluntary.
What happens when I submit my info?
Once your information is submitted, you will be contacted by a Filevine team member to set up a quick phone call. During the call, we'll go over your submitted information and answer any questions you might still have about the program. After that, you can kick back, relax, and enjoy your Influencer benefits!
Who should I refer?
You can refer any firms that you feel could benefit from upgrading their case management software. We work with businesses of all sizes and practice areas. Anyone that could benefit from Filevine the way you have would be a great referral.
How do I submit a referral?
Submitting your referral could not be easier. Make the introduction by emailing me at logan@filevine.com with your referral cc'd. It's important that you make the introduction, so that the referral knows they have been contacted through a trusted source. This will also guarantee that you get credit for sending them our way, which will in turn get you access to the referral bonuses and credits available to you in our Influencer Program.
What qualifies as a referral?
Any firm you introduce us to that signs up with Filevine is a qualifying referral. Each qualifying referral you send automatically gets you credit for bonuses and rewards as well as one entry into Filevine's grand prize drawing at Legal X this year.
Can my staff make referrals too?
Why this new influencer program?
We know that our clients love Filevine. It's changed the way they run their businesses by giving them the tools they need for success. Naturally, a lot of them end up sharing this good news with others. We wanted to create a structured program for those interested in sharing and advocating for Filevine. Up until now, our great evangelists have given their recommendations, tested new features, and referred their friends to us without proper recognition. The Influencer's Program is our way of saying:
Thank you!